Learn more about our people working to acquire and provide quality homes in High Opportunity Neighborhoods for Section 8 Housing Choice Voucher holders.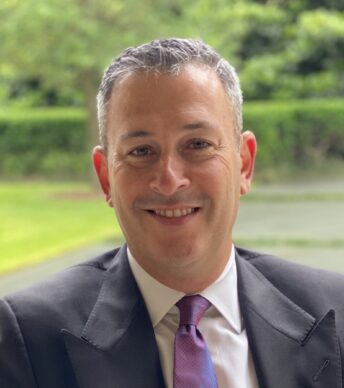 Grant was previously the President of The Howard Hughes Corporation ("HHC"), overseeing the daily operations and developing strategy for the publicly traded real estate company. In 2010, Grant played an active leadership role in the spin off of HHC as a public company out of the General Growth Properties ("GGP") bankruptcy. At HHC, Grant led the company's acquisition, development, leasing, and operating platforms, hiring over 1,500 people and growing the company from $1 billion in market cap to over $5 billion. Over that time, HHC acquired and delivered over 15 million square feet of real estate. Capital is not sufficient for a thriving business – people make a business, and Grant was responsible for all divisions of HHC including construction, accounting, asset management, property management, human resources, capital markets, legal, and information technology.
Prior to Howard Hughes, Grant was President and Chief Financial Officer of TPMC Realty Corporation, a family office where he specialized in the acquisition of distressed real estate and created value by identifying market inefficiencies and by remodeling and rehabilitating distressed assets.
Grant moved to the United States from South Africa in 1994. He began his career in the United States as a certified public accountant and worked in both public and corporate accounting before joining Dallas-based FirstPlusFinancial Group, Inc. in 1997.
Grant earned a Bachelor of Commerce degree (the U.S. Equivalent of Bachelor of Business Administration) from the University of Witwatersrand, Johannesburg, South Africa. He is also a member of the North Texas chapter of the Young Presidents Organization. Grant, his wife, and three children live in Dallas, Texas.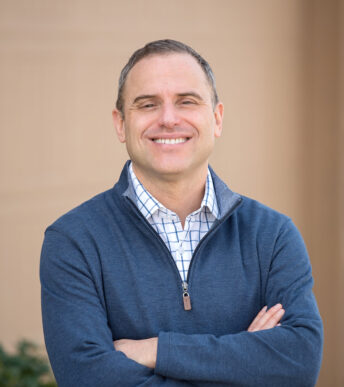 Matt graduated from law school in 1995 but quickly abandoned the law for a stint on Wall Street. Matthew moved to Dallas to work under the chairman and CEO of Excel Communications until it was sold in 1999. Matthew then decided to start his own company, LPB Energy Management.
LPB was hired by Fortune 1000 US companies, real estate firms and government, including the State of Texas selecting LPB by RFP to manage its $200 million power and gas bill. LPB successfully served Texas for many years earning positive coverage from media and state personnel thus earning the reputation as a trusted government partner.
In the aftermath of the financial crisis, Fannie Mae hired LPB to manage its large REO portfolio. LPB grew exponentially until it was acquired by Ecova, a subsidiary of Avista Utilities, for a then-record sum in the industry. Leveraging his insight into REO and the burgeoning Single-Family Rental ("SFR") industry, Matthew felt SFR companies ignored the moral and business case for renting homes in high opportunity neighborhoods to Section 8 voucher holders – so he founded High Opportunity Neighborhood company to do just that.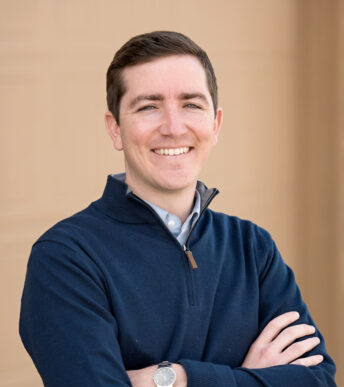 Andrew has been passionately involved in real estate for his entire career. He most recently worked as a Senior Associate for the Capital Markets team of The Howard Hughes Corporation (NYSE: HHC), a ~$10B enterprise value real estate company that owns, develops, and manages commercial real estate across the United States. At HHC, he was responsible for underwriting and closing large scale transactions, developing financial and business strategies across the company, and maintaining relationships with various capital partners.
Prior to his tenure at The Howard Hughes Corporation, Andrew was a Corporate Financial Analyst at Ashford Hospitality Trust (NYSE: AHT), a publicly-traded real estate company that owned and operated a portfolio of hotels across the United States. While at AHT, Andrew was involved in underwriting and facilitating large scale corporate actions including M&A, debt issuance, preferred and common equity issuances and buybacks, and corporate spinoffs. While at AHT, the company successfully spun off into three separate publicly-traded entities that had a combined enterprise value of ~$7B.
Andrew is a proud partner of HON Partners where he gets to apply his financial acumen and real estate knowledge to a company that impacts people's lives in a positive and meaningful way through real estate and conscious capitalism.
Andrew graduated Cum Laude from the University of Dallas with a B.A. in Business Leadership and a minor in Political Philosophy. He is a Chartered Financial Analyst ("CFA") and an active member of the CFA Society of Dallas/Fort Worth.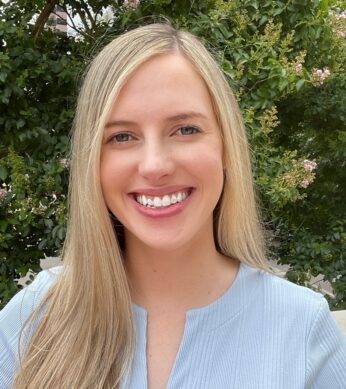 Marisa is a dedicated and driven professional with a passion for making a difference in the lives of families in need. With a strong background in both operations and technology, Marisa is committed to streamlining the leasing process and ensuring that families are treated with dignity and respect every step of the way.
With years of experience working in the real estate industry, Marisa brings a wealth of knowledge and expertise to the table. She began her career at The Howard Hughes Corporation where she held a variety of roles and quickly demonstrated her ability to handle complex challenges with ease. Her combination of intellect, drive, and compassion made her the perfect fit for HON Partners when she joined the team in 2020.
As the head of HON's leasing team, Marisa's primary goal is to provide families with a high-quality leasing experience that aligns with the company's core values. Marisa is committed to helping families find their next home in a high opportunity neighborhood and making the leasing process as seamless and stress-free as possible. Families can be confident that they are in good hands and that their leasing experience will be a positive one.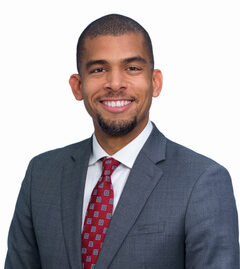 David A. Williams supports High Opportunity Neighborhood Partners' efforts to build partnerships with researchers, public housing authorities and housing policymakers across the country.
He serves as Vice President of Real Estate, Partnerships and Impact at Lafayette Square, a nationwide impact investment platform. Previously he was the Director of Policy Outreach at Opportunity Insights, a research and public policy lab based at Harvard University dedicated to using big data to improve upward mobility in America. There he led community-wide economic mobility initiatives and work to spread the research and policy lessons of Creating Moves to Opportunity, the housing mobility pilot project.
David also served as a senior advisor to the Mayor of Detroit where he was a member of the Mayor's economic development team, managing large-scale real estate and community revitalization projects, neighborhood planning initiatives, and policies related to economic mobility, land use, and equitable development. He has also worked as an affordable housing and community development attorney and a non-profit management consultant.
David received an AB from Harvard College and a JD from Harvard Law School where he served as President of the Harvard Legal Aid Bureau, focusing on anti-foreclosure and anti-eviction law and policy. David serves on the board of directors of Up for Growth and StriveTogether.